COMMUNITY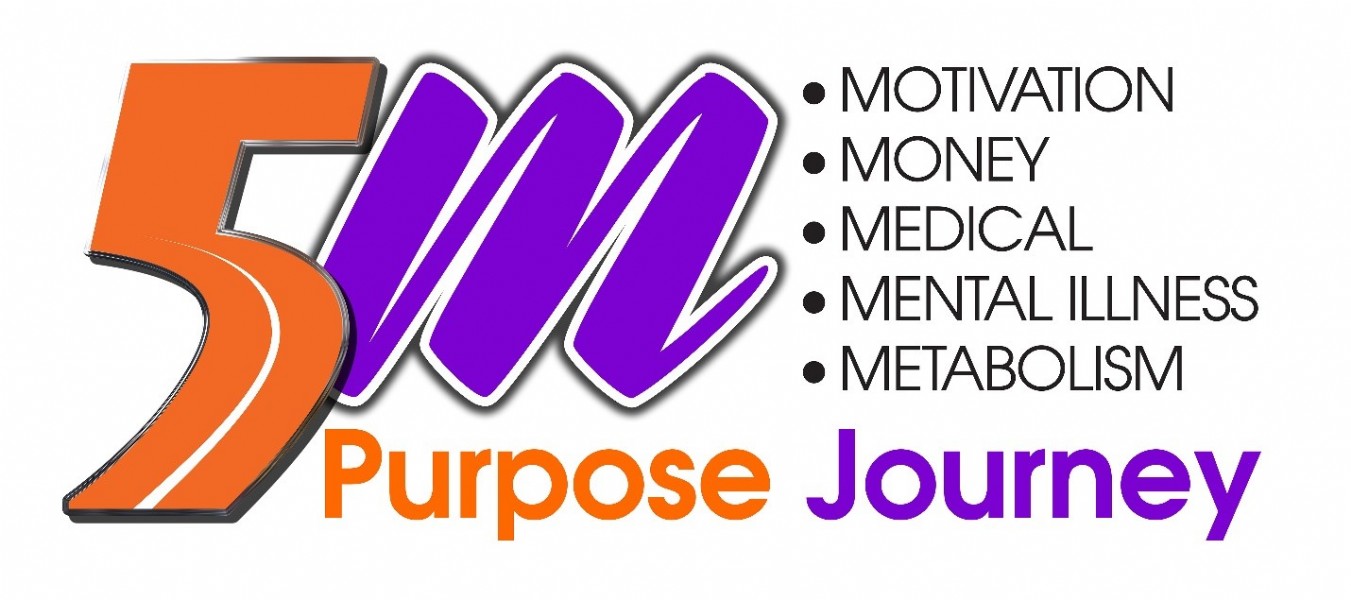 It has been said countless times, "It's not how you start, but how you finish." Finishing strong is the repayment for a life broken, and then restored.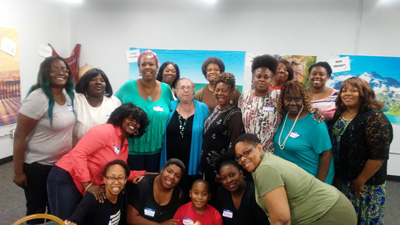 Like all women, we have a story of reinventing ourselves after life's mishaps. Whether it's going deeper in your faith, gender pay gap, lack of childcare, emotional and medical crisis to under/unemployment; our cry is verbose and must be heard. Though escaping valley experiences is beyond our control, regardless of social economics, culture or education, when given the right tools, women can overcome poverty. When women experience severe scarcity, society suffers negative effects. Maintaining healthy lifestyles for women are relevant for Lady Justice to embrace the embodiment of equality. Being a recipient of both self-sufficiency and poverty, we can attest to the impact of the struggle. Therefore, our question is, "Should the suffrages of women be a burden on a few or should this immense movement be embraced by many?"
Partners Cynthia Harper and Tajuana Curry understand the climb to reinvent themselves as they both have undergone adversity. Being compelled to not only share their stories, they have taking it further to prevent and empower other women from defeat in times of trouble. Modeling mothership organization, Dress for Success, we too desire to assist women to achieve economic independence by providing a network of support, professional attire, and development tools to help women thrive in work and in life and escape poverty. Therefore, we are addressing five areas where many women find themselves struggling as they attempt to reinvent themselves, money, motivation, medical, mental Illness and metabolism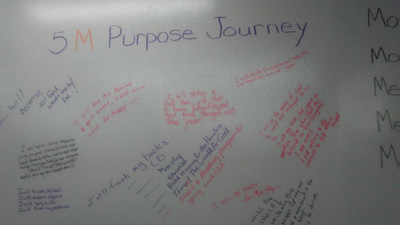 Our project, which was created by Cynthia Harper, The 5M Purpose Journey: "Women Influencing Women" to Re-invent Themselves has five components: Money, Motivation, Medical, Mental Illness and Metabolism. At the culmination of this project, five women, who have demonstrated outstanding leadership qualities will be chosen and supported financially to participate in a Woman Business Incubator, (WBI) for existing and/or start-up businesses. A goal of $1500 total is needed to fulfill the business start-up's.
Mission: To create lifestyle changes for women's empowerment
Goal: To help reduce poverty and restore women to self-sufficiency
Objective: To train through coaching and mentoring procedures
Embracing the Community Action Project, women in poverty, partners Tajuana and Cynthia embarked upon the challenge to reduce inequalities and gross injustices women are facing living in deficiency. With 1 out 7 women living in poverty, the objective was fulfilled providing long-term solutions empowering women with tools to prevent dearth.
We initiated this journey by creating custom made applications which allows us to capture data measuring the success of the applicants. Afterwards more than 30 community non-profits were invited to vet members of their organization to apply for the 5M Purpose Journey.
Later we carefully chose Subject Matter Experts who possessed both compassion and knowledge. We feel great that we created a safe place for women to be developed without judgement.
On September 30, 2017 the momentous journey began. Choosing a monthly meeting allowed us and our coaches to coach on weekly goals, plans and processes.
With in-kind sponsors in tow, Walgreens, Origin's C0-Working Space and cash sponsor C Harper Enterprises and Target participants were equipped with a myriad of tools for organizing, planning, journaling etc. to receive a full-day of Money Matter's training. Three ladies were the recipients of donated gift cards from private citizens. Four subject matter experts offered trainings in the following areas:
Budgeting

Checking & Savings Account

Credit Restoration

Life & Money

Will Prep

Wise spending

Maintaining an updated resume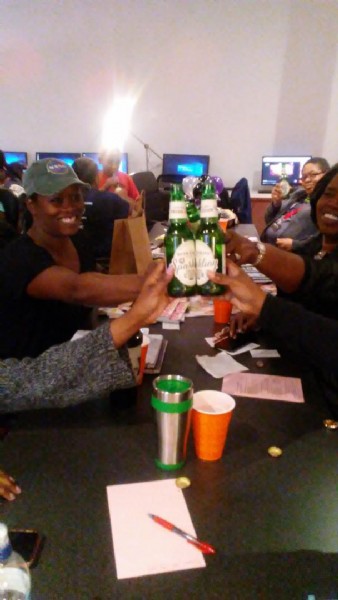 The goal of the financial training was to teach the participants the value of budgeting, saving money, importance of maintaining an excellent credit score and writing an award-winning resume to become gainfully employed. We were very pleased with the results.
4 women acquired new jobs and sought professional training, which will eliminate them from poverty incomes

7 women updated their resume

7 women signed up for a meeting with Primerica Life Insurance Plan to learn about investments

8 women opened a savings account

8 women are considering entrepreneur endeavors

2 women committed to using a budget sheet
One of the many definitions of Motivation, is the reasons people act or behave in a certain way. From our personal experience, during our transition of reinventing ourselves, we felt as though we had lost our way. It was imperative to provide awesome coaching. The chosen diverse group of Certified Coaches offered expert knowledge in effective motivation, vision casting, confidence building and self-care. We used this module to build self-esteem in the areas were there wasn't any. The participants were encouraged to look at their past behaviors and eradicate the areas which prevented them from moving forward.
Being Confident

Know your Worth

Having a Vision

Never Compete, Compare nor Complain

Working in Excellence

Planning & Goal Setting

Staying Motivated

Loving Yourself

Remove the Mask, you are among friends
The goal of the Motivational training was fulfilled igniting the existing spark that lies within each participant bringing out the best they have to offer. We created self-confidence, renewed mindsets and new-found freedoms. Staying highly motivated to complete the journey in excellence can help reduce poverty in good and tough times. Though the results were not as tangible, they were certainly heartfelt.
13 women created a vision board and deliberated on it

13 women were motivated to change their trajectory

13 women wrote vision statements for their life

13 women began planning their future.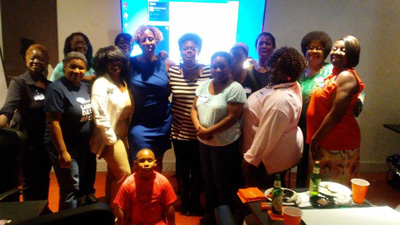 Continuing with eliminating barriers that could cause extreme poverty, we knew from our personal experience that not having medical coverage when needed was devastating. Having corporate and education backgrounds, it was common for us to have access to good medical treatment. Nonetheless, after loss of jobs and divorce, we no longer had the luxury of seeing a private or any specialized physician. While there is a myriad of free medical programs catered to children, we discovered there were limited free programs for women due to congressional cuts. Nonetheless, we researched community and grant funded health-care initiatives that tailored to the community we are serving. Linking with several organizations in metro-Atlanta, we will be able to offer some free programs to the clients of the 5M Purpose Journey. We will be bringing awareness of affordable health-care plans, services and treatments.
Our partners; health-care screeners, coaches, insurance companies and medical professionals will provide services and products in the following areas.
Heart Disease

Menopause

Diabetes

Cancer

Strokes

Suicide
The goal of the Health session echoes the idiom, "prevention is cure." Helping women practice healthy living as well as finding affordable healthcare treatment for chronic and not so chronic disease is our mission.
Access to affordable healthcare policies

Mindset change for healthier lifestyle choices

Current healthcare assessment
Being overwhelmed with life-issues can place women in temporary or a lifetime of depression. Either way seeking help early to identify your state-of-mind is conducive to functioning at a high-level. A healthy mind…produces a healthy body. We are encouraging women to seek help through professional therapist and trained counselors to have a better life. Ultimately, we desire for all women to be healthy Mind, Body and Soul. We will offer sessions on:
Depression

Bipolar mood disorder

ADHD

Anxiety

Paranoia

Schizophrenia
Mental disorders are often misconstrued and go misdiagnosed. If not understood when these symptoms occur, it could cause loss of job and emotional instability. Our goal is to encourage all participants to pursue a healthy mental lifestyle in order function at an optimal level.
Remove the shame of seeking help

Receive help through mental diagnosis

Realize that life can be manageable
One could ask, "how can a slow metabolism affect poverty?" Being conscious of your metabolic rate as well as weight gain prevents illnesses and mood swings. Health & wellness is a trillion-dollar industry; yet obesity is on the rise, which more times than not causes chronic diseases. Through our life-shift we both gained weight and we want to re-educate women on food trends, lifestyle changes, exercise and increasing their metabolic rate is our target. Our Health/Metabolism Team is immensely qualified to educate and create programs from our participants in the following areas:
Meal prep & planning

Diet

Exercise

Drinking Water

Increasing your Metabolism

Rest
Our goal is ensuring healthy lives and promote well-being for all at all ages is essential to sustainable development by:
How & what to eat to maintain a healthy lifestyle

Exercise plans

A mind-set of health
Ultimately, we want to help women overall avoiding pit-falls we have experienced, causing our own poverty. We know with effort and follow through of this project not only will the select few entrepreneurs be successful, but all the women can live a life free of poverty through making better choices. Thus far, based upon the feedback from participants, their lives are being transformed.
Cynthia Harper